唐 詩 Tang Shi – Poèmes de l'Époque des Tang
Un recueil de 320 pièces pour découvrir la poésie chinoise à son apogée. Œuvres de Li Bai, Du Fu, Wang Wei, etc. Tr. Bynner (en) et 21 d'Hervey (fr).
Tangshi III. 1. (46)
³¯ ¤l ©ù Chen Ziang
On a Gate-tower at Yuzhou
Where, before me, are the ages that have gone?
And where, behind me, are the coming generations?
I think of heaven and earth, without limit, without end,
And I am all alone and my tears fall down.
Bynner 46
Tang Shi III. 1. (46)


Page précédente
Page suivante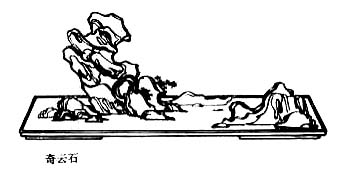 Poèmes de l'Époque des Tang – Tang Shi III. 1. (46) – Chinois on/off – Français/English
Alias Tang Shi San Bai Shou, Three Hundred Poems of the Tang Dynasty, Poésie des Thang.

Le Canon des Poèmes, Les Entretiens, La Grande Étude, Le Juste Milieu, Les Trois Caractères, Le Livre des Mutations, De la Voie et la Vertu, 300 poèmes Tang, L'Art de la guerre, Trente-six stratagèmes
Bienvenue, aide, notes, introduction, table.
Index – Contact – Haut de page