道 德 經 Dao De Jing – The Way and Its Power
The naturalist, individualist and politic doctrine of Lao-tse exhibited in 81 poetic and obscure texts. Tr. Waley (en), Lau (en), Julien (fr) and Wilhelm (de).
On the book

« The Dao De Jing is the philosophical counterpart –the rival and the complement– to the Analects of Confucius. These two classics are the foundational works of their respective traditions, Daoism and Confucianism, which may be said to constitute the yin and yang of Chinese culture. The Dao De Jing is primarily reflective in nature, while the Analects is more activist. Both works consist of pithy lines mixed in with longer passages, but the Analects is rooted in concrete historical settings and deals with specific persons and problems. In contrast, the Dao De Jing is without obvious historical markers and gives the impression of timeless universality. Beyond saying that these works have been traditionally associated with Confucius and Laozi, and that both works address central themes of a dramatic period of Chinese history (ca. 500-350 b.c.), there has been no scholarly consensus on how to date or even define either one.13 » Cf. this page
« The Daodejing is primarily a political treatise. It is by bringing this anarchic and ecological sensibility to the operations of human governance that government in its relationship to community can become wuwei, free of any coercive activity and free to orchestrate the full talents of its constituent population. » Cf. Routledge entry on Philosophical Daoism.
On Lao-tze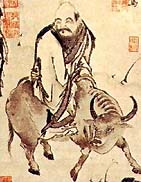 « Very little is known about Lao Tze. So little that even his surname is clouded in uncertainties. However, it is generally accepted that his name was Li Er or Lao Tan, and was born in the state of Chu during the Zhou dynasty, but the date of his birth is another mystery. Another accepted fact is that he was a keeper of archives in the Zhou court. It was while working in this capacity that Confucius came and consulted him on matters of ceremonies and rites. Based upon this encounter it is assumed that he was older than Confucius.
It is unclear when he left this post. Legend has it that after leaving he decided to travel westward riding an oxen. At this time a purple cloud started to hoover over him. Thus this journey is generally referred to as the Purple Cloud from the East. One day he came to China's westmost outpost.
The guardian of this outpost had heard of Lao Tze, his learnings and his westward journey. He specially ordered his underlings to keep their eyes open for Lao Tze and when spotted should reported to him immediately. Upon meeting Lao Tze, he accorded Lao Tze the respects of a student to a teacher and asked Lao Tze to leave some of his wisdom in form of writing behind. At this point Lao Tze wrote a 5,000 word essay titled Tao Te Ching. After he finished the essay, Lao Tze continued his westward journey and not to be heard from again. » Cf. this page.
Confer
Sources
Other translations / autres traductions
English, James Legge, in The Texts of Taoism, 2 vols (Sacred Books of China 39 and 40) Clarendon Press, Oxford, 1891/Humphrey Milford, London, 1891.
French, Léon Wieger in Les Pères du système taoïste, Cathasia, Paris, 1950.
English, Witter Bynner, The Way of Life According to Lao Tsu: An American Version, John Day Company, 1944.
French, J.J.L. Duyvendak, Tao tö king, le Livre de la voie et de la vertu, texte chinois établi et traduit avec des notes critiques et une introduction. Paris, 1953. English title : Tao Te King: The Book of the Way and its Virtue.
French, Liou Kia-hway, Tao-tö-King, Gallimard, 1969
French, Daniel Guiraud, in I Ching / Tao Te Ching, Courrier du livre, 1987, ISBN 2702901972
French, Marcel Conche, Lao Tseu - Tao Te king, Presses Universitaires de France, Paris, 2003, ISBN 2130538177.
Links / liens
Dao De Jing

Previous page
Next page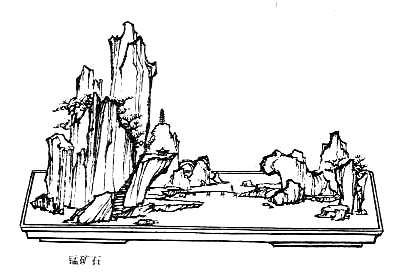 The Way and Its Power – Dao De Jing – Chinese on/off – Français/English
Alias Daode Jing, Dao De Jing, Tao Te Ching, Tao Teh Ching, le Tao-tö-king, Lao-Tzu Te-Tao Ching, the Laozi, Lao Zi, the Lao Tze, le Lao-tseu, The Book of the Way and its Virtue, the Way and its Power.

The Book of Odes, The Analects, Great Learning, Doctrine of the Mean, Three-characters book, The Book of Changes, The Way and its Power, 300 Tang Poems, The Art of War, Thirty-Six Strategies
Welcome, help, notes, introduction, table.
Index – Contact – Top