論 語 Lun Yu – Les Entretiens de Confucius
Le Maître échange propos, anecdotes, brèves paraboles et maximes avec ses disciples. Tr. Couvreur (fr), Legge (en) et Lau (en).
Lunyu V. 17. (109)
Le Maître dit : « Ien P'ing tchoung1 est admirable dans ses relations avec ses amis ; leur intimité eût-elle duré depuis longtemps, il les traite toujours avec respect. »
1. Grand préfet de Ts'i.
Couvreur V.16.
How to maintain friendship.
The Master said, "Yen P'ing knew well how to maintain friendly intercourse. The acquaintance might be long, but he showed the same respect as at first."
Legge V.16.
The Master said, 'Yen P'ing-chung excelled in friendship: even after long acquaintance he treated his friends With reverence.'
Lau [5:17]
17. Nabi bersabda, "Sungguh pandai bergaul Yan Ping-zhong ; semakin lama semakin menumbuhkan sikap hormat".
Matakin-Indonesia – 07/12/2008
Lun Yu V. 17. (109)


Page précédente
Page suivante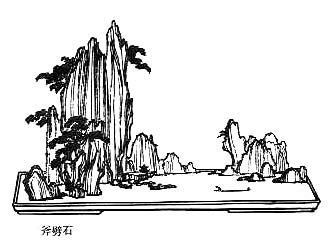 Les Entretiens de Confucius – Lun Yu V. 17. (109) – Chinois on/off – Français/English
Alias the Lunyu, the Lun Yü, the Analects, les Entretiens du maître avec ses disciples.

Le Canon des Poèmes, Les Entretiens, La Grande Étude, Le Juste Milieu, Les Trois Caractères, Le Livre des Mutations, De la Voie et la Vertu, 300 poèmes Tang, L'Art de la guerre, Trente-six stratagèmes
Bienvenue, aide, notes, introduction, table.
Index – Contact – Haut de page