論 語 Lun Yu – The Analects of Confucius
The Master discusses with his disciples and unveil his preoccupations with society. Tr. Legge (en), Lau (en) and Couvreur (fr).
Lunyu XIII. 7. (324)
The similar condition of the States of Lû and Wei.
The Master said, "The governments of Lû and Wei are brothers."
Legge XIII.7.
The Master said, 'In their government the states of Lu and Wei are as alike as brothers.'
Lau [13:7]
Le Maître dit : « Les deux principautés de Lou et de Wei sont sœurs par leur administration [comme par leur origine]. » La principauté de Lou était gouvernée par les descendants de Tcheou koung, et celle de Wei par les descendants de K'ang chou. Les deux dynasties descendaient donc de deux frères. Au temps de Confucius, elles étaient en décadence, et les deux pays étaient également troublés. (Tchou Hsi)
Couvreur XIII.7.
Lun Yu XIII. 7. (324)


Previous page
Next page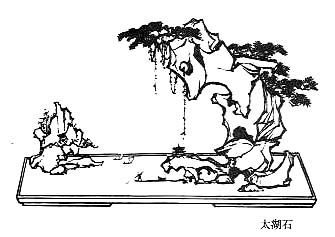 The Analects of Confucius – Lun Yu XIII. 7. (324) – Chinese on/off – Français/English
Alias the Lunyu, the Lun Yü, the Analects, les Entretiens du maître avec ses disciples.

The Book of Odes, The Analects, Great Learning, Doctrine of the Mean, Three-characters book, The Book of Changes, The Way and its Power, 300 Tang Poems, The Art of War, Thirty-Six Strategies
Welcome, help, notes, introduction, table.
Index – Contact – Top