Lun Yu – Les Entretiens de Confucius
Le Maître échange propos, anecdotes, brèves paraboles et maximes avec ses disciples. Tr. Couvreur (fr), Legge (en) et Lau (en).
Lunyu XIV. 30. (377)
Le Maître dit : « Ne t'afflige pas d'être méconnu des hommes, mais plutôt d'être incompétent. »
Couvreur XIV.32.
Concern should be about our personal attainment, and not about the estimation of others.
The Master said, "I will not be concerned at men's not knowing me; I will be concerned at my own want of ability."
Legge XIV.32.
The Master said, 'It is not the failure of others to appreciate your abilities that should trouble you, but rather your own lack of them.'
Lau [14:30]
Lun Yu XIV. 30. (377)


Page précédente
Page suivante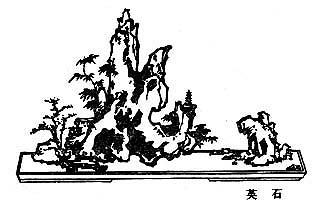 Les Entretiens de Confucius – Lun Yu XIV. 30. (377) – Chinois off/on – Français/English
Alias the Lunyu, the Lun Yü, the Analects, les Entretiens du maître avec ses disciples.

Le Canon des Poèmes, Les Entretiens, La Grande Étude, Le Juste Milieu, Les Trois Caractères, Le Livre des Mutations, De la Voie et la Vertu, 300 poèmes Tang, L'Art de la guerre, Trente-six stratagèmes
Bienvenue, aide, notes, introduction, table.
Index – Contact – Haut de page