Lun Yu – Les Entretiens de Confucius
Le Maître échange propos, anecdotes, brèves paraboles et maximes avec ses disciples. Tr. Couvreur (fr), Legge (en) et Lau (en).
Lunyu VIII. 14. (202)
Le Maître dit : « Ne cherchez pas à vous immiscer dans les affaires dont vous n'avez pas la charge. »
Couvreur VIII.14.
Every man should mind his own business.
The Master said, "He who is not in any particular office has nothing to do with plans for the administration of its duties."
Legge VIII.14.
The Master said, 'Do not concern yourself with matters of government unless they are the responsibility of your office.'
Lau [8:14]
14. Nabi bersabda, "Kalau tiada atas hal yang berhubungan dengan kedudukanmu, janganlah ikut campur tangan."
Matakin-Indonesia – 07/12/2008
Lun Yu VIII. 14. (202)


Page précédente
Page suivante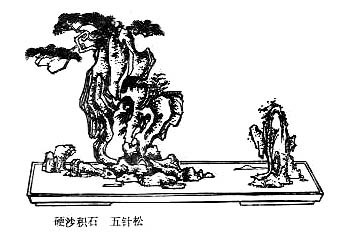 Les Entretiens de Confucius – Lun Yu VIII. 14. (202) – Chinois off/on – Français/English
Alias the Lunyu, the Lun Yü, the Analects, les Entretiens du maître avec ses disciples.

Le Canon des Poèmes, Les Entretiens, La Grande Étude, Le Juste Milieu, Les Trois Caractères, Le Livre des Mutations, De la Voie et la Vertu, 300 poèmes Tang, L'Art de la guerre, Trente-six stratagèmes
Bienvenue, aide, notes, introduction, table.
Index – Contact – Haut de page