論 語 Lun Yu – Les Entretiens de Confucius
Le Maître échange propos, anecdotes, brèves paraboles et maximes avec ses disciples. Tr. Couvreur (fr), Legge (en) et Lau (en).
Lunyu XIII. 12. (329)
Le Maître dit : « Même s'il se présentait un roi digne de ce nom, il faudrait attendre une génération pour voir fleurir la vertu d'humanité. »
Couvreur XIII.12.
In what time a royal ruler could transform the kingdom.
The Master said, "If a truly royal ruler were to arise, it would still require a generation, and then virtue would prevail."
Legge XIII.12.
The Master said, 'Even with a true king it is bound to take a generation for benevolence to become a reality.'
Lau [13:12]
Lun Yu XIII. 12. (329)


Page précédente
Page suivante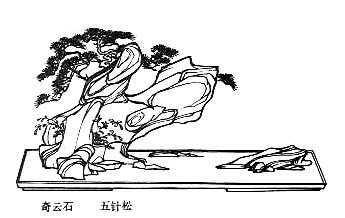 Les Entretiens de Confucius – Lun Yu XIII. 12. (329) – Chinois on/off – Français/English
Alias the Lunyu, the Lun Yü, the Analects, les Entretiens du maître avec ses disciples.

Le Canon des Poèmes, Les Entretiens, La Grande Étude, Le Juste Milieu, Les Trois Caractères, Le Livre des Mutations, De la Voie et la Vertu, 300 poèmes Tang, L'Art de la guerre, Trente-six stratagèmes
Bienvenue, aide, notes, introduction, table.
Index – Contact – Haut de page