Lun Yu – Les Entretiens de Confucius
Le Maître échange propos, anecdotes, brèves paraboles et maximes avec ses disciples. Tr. Couvreur (fr), Legge (en) et Lau (en).
Lunyu XV. 23. (414)
Le Maître dit : « L'homme honorable n'élève pas quelqu'un sur ses [simples] propos, ni ne rejette un propos parce qu'il vient d'un quidam. »
Couvreur XV.22.
The superior man is discriminating in his employment of men and judging of statements.
The Master said, "The superior man does not promote a man simply on account of his words, nor does he put aside good words because of the man."
Legge XV.22.
The Master said, 'The gentleman does not recommend a man on account of what he says, neither does he dismiss what is said on account of the speaker.'
Lau [15:23]
Lun Yu XV. 23. (414)


Page précédente
Page suivante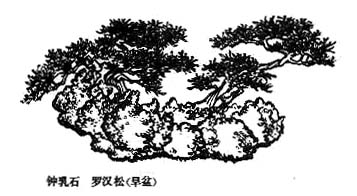 Les Entretiens de Confucius – Lun Yu XV. 23. (414) – Chinois off/on – Français/English
Alias the Lunyu, the Lun Yü, the Analects, les Entretiens du maître avec ses disciples.

Le Canon des Poèmes, Les Entretiens, La Grande Étude, Le Juste Milieu, Les Trois Caractères, Le Livre des Mutations, De la Voie et la Vertu, 300 poèmes Tang, L'Art de la guerre, Trente-six stratagèmes
Bienvenue, aide, notes, introduction, table.
Index – Contact – Haut de page