詩 經 Shi Jing – The Book of Odes
The oldest collection of Chinese poetry, more than three hundred songs, odes and hymns. Tr. Legge (en) and Granet (fr, incomplete).
Shijing IV. 2. (285)
Oh ! great wast thou, O king Wu,
Displaying the utmost strength in thy work.
Truly accomplished was king Wen,
Opening the path for his successors.
Thou did'st receive the inheritance from him ;
Thou did'st vanquish Yin, and put a stop to its cruelties ; –
Effecting the firm establishment of thy merit.
Legge 285
Shi Jing IV. 2. (285)


Previous page
Next page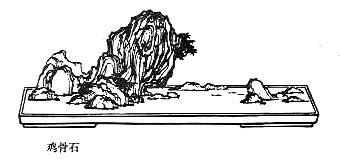 The Book of Odes – Shi Jing IV. 2. (285) – Chinese on/off – Français/English
Alias Shijing, Shi Jing, Book of Odes, Book of Songs, Classic of Odes, Classic of Poetry, Livre des Odes, Canon des Poèmes.

The Book of Odes, The Analects, Great Learning, Doctrine of the Mean, Three-characters book, The Book of Changes, The Way and its Power, 300 Tang Poems, The Art of War, Thirty-Six Strategies
Welcome, help, notes, introduction, table.
Index – Contact – Top