Shi Jing – Le Canon des Poèmes
Le plus ancien recueil connu de poésie chinoise, plus de trois cents chansons, odes et hymnes. Tr. Legge (en) et Granet (fr, incomplète).
I. — Lessons from the states
The odes of Zhou and the South, Shao and the South, Bei, Yong, Wei, Wang, Zheng, Qi, Wei, Tang, Qin, Chen, Kuai, Cao, Bin,
II. — Minor odes of the kingdom
Decade of Lu Ming, Baihua, Tong Gong, Qi Fu, Xiao Min, Bei Shan, Sand Hu, Du Ren Shi,
III. — Greater odes of the kingdom
Decade of Wen Wang, Sheng Min, Dang,
IV. — Odes of the temple and the Altar
Sacrificial odes of Zhou, decade of Qing Miao, Chen Gong, Min You Xiao Zi, Praise-songs of Lu, Sacrificial odes of Shang,
Exemples aléatoires
(Shijing 72)
Il cueille le dolic !
Un jour sans le voir me semble trois mois.
Il cueille l'armoise !
Un jour sans le voir me semble trois automnes ! [...]
(Shijing 81)
Le long de la grande route
je te prends par la manche !
Ne me maltraite pas,
ne romps pas d'un coup avec notre passé ! [...]
(Shijing 9)
Vers le Midi sont de grands arbres ;
on ne peut sous eux reposer !
Près de la Han sont promeneuses ;
on ne peut pas les demander ! [...]
Présentation
Le Shi jing, ou Canon des Poèmes, est le plus ancien recueil connu de poèmes de la littérature chinoise. Confucius, qui en serait le compilateur, le cite souvent dans les Entretiens, initiant en cela une longue tradition de commentaires et de références obligées aux Classiques dans les discussions des lettrés. Ces quelques 300 chansons traditionnelles émanent principalement de la paysannerie du bassin du Fleuve Jaune et datent de la dynastie des Zhou (1027-771 av. J.-C.) ou de la Période dite des Printemps et des Automnes (770-476 av. J.-C.). Se penchant particulièrement sur les chants d'amour de la première section, la Zhou nan, le sinologue Marcel Granet a tiré des données très intéressantes sur la vie quotidienne dans la Chine ancienne, montrant en particulier une société articulée sur les cycles des saisons et l'alternance radiale du Yin et du Yang, avec une séparation fonctionnelle des sexes pour les travaux agricoles. Cette séparation est abolie lors de fêtes de villages où les jeunes filles et les jeunes garçons traversent ensemble la rivière en échangeant certains des couplets rimés qu'on va lire ci-après, puis s'unissent. Si cette union est féconde, ils se marieront l'année suivante...
Confer
Sources
Chinese original text and Legge translation found in the Chinese Text Initiative.
Traductions françaises de Marcel Granet extraites de Fêtes et chansons anciennes de la Chine, 1

re

éd. 1919, rééd. 1929, Paris, E. Leroux.
Other translations / autres traductions
French, Séraphin Couvreur, Le Cheu king, Ho-kien-fou, 1896, rééd. Sien-hien, 1926. Le texte est disponible en ligne dans la collection Chine ancienne, réalisée par Pierre Palpant.
English, Arthur Waley, The Book of Songs, New York, Grove Press, 1996.
English, William Jennings, the Shi King, New York, Paragon Book, 1969.
English, Ezra Pound, The Classic Anthology Defined by Confucius, Cambridge: Harvard U Press, 1954.
English, Bernhard Karlgren, The Book of Odes, Stockholm, The Museum of Far Eastern Antiquities, 1950.
Links / liens
Shi Jing

Page précédente
Page suivante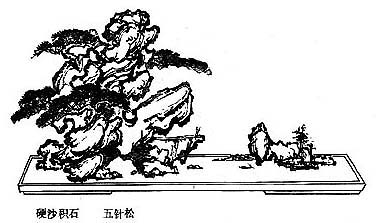 Le Canon des Poèmes – Shi Jing – Chinois off/on – Français/English
Alias Shijing, Shi Jing, Book of Odes, Book of Songs, Classic of Odes, Classic of Poetry, Livre des Odes, Canon des Poèmes.

Le Canon des Poèmes, Les Entretiens, La Grande Étude, Le Juste Milieu, Les Trois Caractères, Le Livre des Mutations, De la Voie et la Vertu, 300 poèmes Tang, L'Art de la guerre, Trente-six stratagèmes
Bienvenue, aide, notes, introduction, table.
Index – Contact – Haut de page