詩 經 Shi Jing – Le Canon des Poèmes
Le plus ancien recueil connu de poésie chinoise, plus de trois cents chansons, odes et hymnes. Tr. Legge (en) et Granet (fr, incomplète).
Shijing IV. 3. (288)
Let me be reverent, let me be reverent, [in attending to my duties] ;
[The way of] Heaven is evident,
And its appointment is not easily [preserved].
Let me not say that It is high aloft above me.
It ascends and descends about our doings ;
It daily inspects us wherever we are.
I am [but as] a little child,
Without intelligence to be reverently [attractive to my duties] ;
But by daily progress and monthly advance,
I will learn to hold fast the gleams [of knowledge], till I arrive at bright intelligence.
Assist me to bear the burden [of my position],
And show me how to display a virtuous conduct.
Legge 288
Shi Jing IV. 3. (288)


Page précédente
Page suivante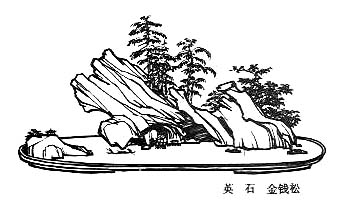 Le Canon des Poèmes – Shi Jing IV. 3. (288) – Chinois on/off – Français/English
Alias Shijing, Shi Jing, Book of Odes, Book of Songs, Classic of Odes, Classic of Poetry, Livre des Odes, Canon des Poèmes.

Le Canon des Poèmes, Les Entretiens, La Grande Étude, Le Juste Milieu, Les Trois Caractères, Le Livre des Mutations, De la Voie et la Vertu, 300 poèmes Tang, L'Art de la guerre, Trente-six stratagèmes
Bienvenue, aide, notes, introduction, table.
Index – Contact – Haut de page