詩 經 Shi Jing – The Book of Odes
The oldest collection of Chinese poetry, more than three hundred songs, odes and hymns. Tr. Legge (en) and Granet (fr, incomplete).
Shijing IV. 1. (275)
O accomplished Hou-ji,
Thou didst prove thyself the correlate of Heaven ;
Thou didst give grain-food to our multitudes ; –
The immense gift of thy goodness.
Thou didst confer on us the wheat and the barley,
Which God appointed for the nourishment of all ;
And without distinction of territory or boundary,
The rules of social duty were diffused throughout these great regions.
Legge 275
Shi Jing IV. 1. (275)


Previous page
Next page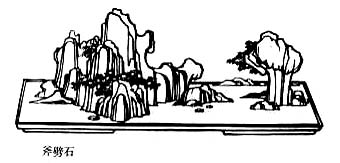 The Book of Odes – Shi Jing IV. 1. (275) – Chinese on/off – Français/English
Alias Shijing, Shi Jing, Book of Odes, Book of Songs, Classic of Odes, Classic of Poetry, Livre des Odes, Canon des Poèmes.

The Book of Odes, The Analects, Great Learning, Doctrine of the Mean, Three-characters book, The Book of Changes, The Way and its Power, 300 Tang Poems, The Art of War, Thirty-Six Strategies
Welcome, help, notes, introduction, table.
Index – Contact – Top