唐 詩 Tang Shi – 300 Tang poems
An anthology of 320 poems. Discover Chinese poetry in its golden age and some of the greatest Chinese poets. Tr. by Bynner (en).
Tangshi V. 1. (127)
孟 浩 然 Meng Haoran
On Returning at the Year's End to Zhongnan Mountain
I petition no more at the north palace-gate.
...To this tumble-down hut on Zhongnan Mountain
I was banished for my blunders, by a wise ruler.
I have been sick so long I see none of my friends.
My white hairs hasten my decline,
Like pale beams ending the old year.
Therefore I lie awake and ponder
On the pine-shadowed moonlight in my empty window.
Bynner 127
Tang Shi V. 1. (127)


Previous page
Next page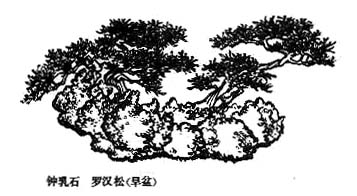 300 Tang poems – Tang Shi V. 1. (127) – Chinese on/off – Français/English
Alias Tang Shi San Bai Shou, Three Hundred Poems of the Tang Dynasty, Poésie des Thang.

The Book of Odes, The Analects, Great Learning, Doctrine of the Mean, Three-characters book, The Book of Changes, The Way and its Power, 300 Tang Poems, The Art of War, Thirty-Six Strategies
Welcome, help, notes, introduction, table.
Index – Contact – Top