唐 詩 Tang Shi – Poèmes de l'Époque des Tang
Un recueil de 320 pièces pour découvrir la poésie chinoise à son apogée. Œuvres de Li Bai, Du Fu, Wang Wei, etc. Tr. Bynner (en) et 21 d'Hervey (fr).
Tangshi I. 1. (18)
孟 浩 然 Meng Haoran
On Climbing Orchid Mountain in the Autumn to Zhang
On a northern peak among white clouds
You have found your hermitage of peace;
And now, as I climb this mountain to see you,
High with the wildgeese flies my heart.
The quiet dusk might seem a little sad
If this autumn weather were not so brisk and clear;
I look down at the river bank, with homeward-bound villagers
Resting on the sand till the ferry returns;
There are trees at the horizon like a row of grasses
And against the river's rim an island like the moon
I hope that you will come and meet me, bringing a basket of wine –
And we'll celebrate together the Mountain Holiday.
Bynner 18
Tang Shi I. 1. (18)


Page précédente
Page suivante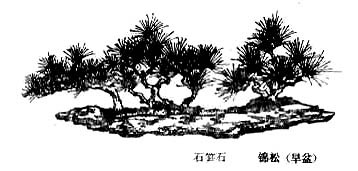 Poèmes de l'Époque des Tang – Tang Shi I. 1. (18) – Chinois on/off – Français/English
Alias Tang Shi San Bai Shou, Three Hundred Poems of the Tang Dynasty, Poésie des Thang.

Le Canon des Poèmes, Les Entretiens, La Grande Étude, Le Juste Milieu, Les Trois Caractères, Le Livre des Mutations, De la Voie et la Vertu, 300 poèmes Tang, L'Art de la guerre, Trente-six stratagèmes
Bienvenue, aide, notes, introduction, table.
Index – Contact – Haut de page