唐 詩 Tang Shi – Poèmes de l'Époque des Tang
Un recueil de 320 pièces pour découvrir la poésie chinoise à son apogée. Œuvres de Li Bai, Du Fu, Wang Wei, etc. Tr. Bynner (en) et 21 d'Hervey (fr).
Tangshi VII. 1. (237)
¼B ªø ­ë Liu Changqing
On Parting with the Buddhist Pilgrim Ling Che
From the temple, deep in its tender bamboos,
Comes the low sound of an evening bell,
While the hat of a pilgrim carries the sunset
Farther and farther down the green mountain.
Bynner 237
Tang Shi VII. 1. (237)


Page précédente
Page suivante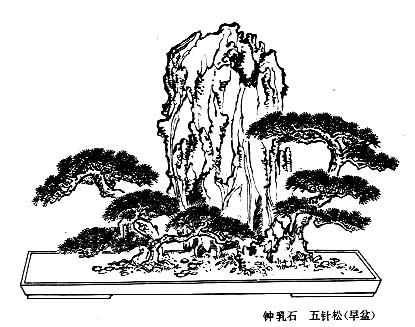 Poèmes de l'Époque des Tang – Tang Shi VII. 1. (237) – Chinois on/off – Français/English
Alias Tang Shi San Bai Shou, Three Hundred Poems of the Tang Dynasty, Poésie des Thang.

Le Canon des Poèmes, Les Entretiens, La Grande Étude, Le Juste Milieu, Les Trois Caractères, Le Livre des Mutations, De la Voie et la Vertu, 300 poèmes Tang, L'Art de la guerre, Trente-six stratagèmes
Bienvenue, aide, notes, introduction, table.
Index – Contact – Haut de page