唐 詩 Tang Shi – Poèmes de l'Époque des Tang
Un recueil de 320 pièces pour découvrir la poésie chinoise à son apogée. Œuvres de Li Bai, Du Fu, Wang Wei, etc. Tr. Bynner (en) et 21 d'Hervey (fr).
Tangshi VII. 1. (245)
元 稹 Yuan Zhen
The Summer Palace
In the faded old imperial palace,
Peonies are red, but no one comes to see them....
The ladies-in-waiting have grown white-haired
Debating the pomps of Emperor Xuanzong.
Bynner 245
Tang Shi VII. 1. (245)


Page précédente
Page suivante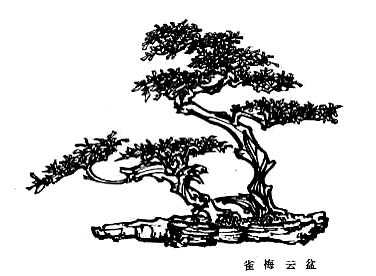 Poèmes de l'Époque des Tang – Tang Shi VII. 1. (245) – Chinois on/off – Français/English
Alias Tang Shi San Bai Shou, Three Hundred Poems of the Tang Dynasty, Poésie des Thang.

Le Canon des Poèmes, Les Entretiens, La Grande Étude, Le Juste Milieu, Les Trois Caractères, Le Livre des Mutations, De la Voie et la Vertu, 300 poèmes Tang, L'Art de la guerre, Trente-six stratagèmes
Bienvenue, aide, notes, introduction, table.
Index – Contact – Haut de page