Tang Shi – 300 Tang poems
An anthology of 320 poems. Discover Chinese poetry in its golden age and some of the greatest Chinese poets. Tr. by Bynner (en).
Tangshi VIII. 1. (315)
Wang Changling
Over the Border
The moon goes back to the time of Qin, the wall to the time of Han,
And the road our troops are travelling goes back three hundred miles....
Oh, for the Winged General at the Dragon City –
That never a Tartar horseman might cross the Yin Mountains!
Bynner 315
Tang Shi VIII. 1. (315)


Previous page
Next page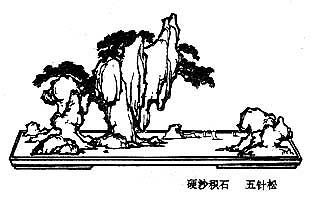 300 Tang poems – Tang Shi VIII. 1. (315) – Chinese off/on – Français/English
Alias Tang Shi San Bai Shou, Three Hundred Poems of the Tang Dynasty, Poésie des Thang.

The Book of Odes, The Analects, Great Learning, Doctrine of the Mean, Three-characters book, The Book of Changes, The Way and its Power, 300 Tang Poems, The Art of War, Thirty-Six Strategies
Welcome, help, notes, introduction, table.
Index – Contact – Top