Tang Shi – Poèmes de l'Époque des Tang
Un recueil de 320 pièces pour découvrir la poésie chinoise à son apogée. Œuvres de Li Bai, Du Fu, Wang Wei, etc. Tr. Bynner (en) et 21 d'Hervey (fr).
Tangshi IV. 1. (81)
Li Bai
Endless Yearning II
"The sun has set, and a mist is in the flowers;
And the moon grows very white and people sad and sleepless.
A Zhao harp has just been laid mute on its phoenix holder,
And a Shu lute begins to sound its mandarin-duck strings....
Since nobody can bear to you the burden of my song,
Would that it might follow the spring wind to Yanran Mountain.
I think of you far away, beyond the blue sky,
And my eyes that once were sparkling
Are now a well of tears.
...Oh, if ever you should doubt this aching of my heart,
Here in my bright mirror come back and look at me!"
Bynner 81
Tang Shi IV. 1. (81)


Page précédente
Page suivante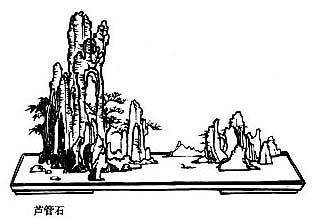 Poèmes de l'Époque des Tang – Tang Shi IV. 1. (81) – Chinois off/on – Français/English
Alias Tang Shi San Bai Shou, Three Hundred Poems of the Tang Dynasty, Poésie des Thang.

Le Canon des Poèmes, Les Entretiens, La Grande Étude, Le Juste Milieu, Les Trois Caractères, Le Livre des Mutations, De la Voie et la Vertu, 300 poèmes Tang, L'Art de la guerre, Trente-six stratagèmes
Bienvenue, aide, notes, introduction, table.
Index – Contact – Haut de page