唐 詩 Tang Shi – Poèmes de l'Époque des Tang
Un recueil de 320 pièces pour découvrir la poésie chinoise à son apogée. Œuvres de Li Bai, Du Fu, Wang Wei, etc. Tr. Bynner (en) et 21 d'Hervey (fr).
Tangshi III. 1. (70)
柳 宗 元 Liu Zongyuan
An Old Fisherman
An old fisherman spent the night here, under the western cliff;
He dipped up water from the pure Hsiang and made a bamboo fire;
And then, at sunrise, he went his way through the cloven mist,
With only the creak of his paddle left, in the greenness of mountain and river.
...I turn and see the waves moving as from heaven,
And clouds above the cliffs coming idly, one by one.
Bynner 70
Tang Shi III. 1. (70)


Page précédente
Page suivante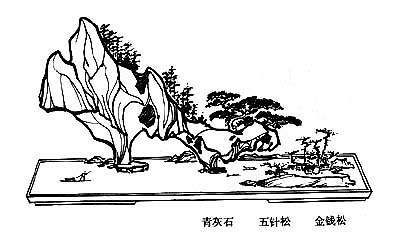 Poèmes de l'Époque des Tang – Tang Shi III. 1. (70) – Chinois on/off – Français/English
Alias Tang Shi San Bai Shou, Three Hundred Poems of the Tang Dynasty, Poésie des Thang.

Le Canon des Poèmes, Les Entretiens, La Grande Étude, Le Juste Milieu, Les Trois Caractères, Le Livre des Mutations, De la Voie et la Vertu, 300 poèmes Tang, L'Art de la guerre, Trente-six stratagèmes
Bienvenue, aide, notes, introduction, table.
Index – Contact – Haut de page