唐 詩 Tang Shi – Poèmes de l'Époque des Tang
Un recueil de 320 pièces pour découvrir la poésie chinoise à son apogée. Œuvres de Li Bai, Du Fu, Wang Wei, etc. Tr. Bynner (en) et 21 d'Hervey (fr).
Tangshi V. 1. (104)
李 白 Li Bai
Thoughts of Old Time from a Night-mooring Under Mount Niu-zhu
This night to the west of the river-brim
There is not one cloud in the whole blue sky,
As I watch from my deck the autumn moon,
Vainly remembering old General Xie....
I have poems; I can read;
He heard others, but not mine.
...Tomorrow I shall hoist my sail,
With fallen maple-leaves behind me.
Bynner 104
Tang Shi V. 1. (104)


Page précédente
Page suivante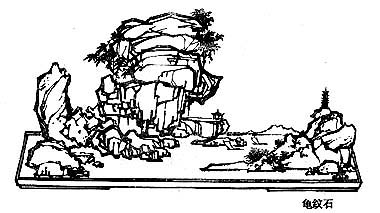 Poèmes de l'Époque des Tang – Tang Shi V. 1. (104) – Chinois on/off – Français/English
Alias Tang Shi San Bai Shou, Three Hundred Poems of the Tang Dynasty, Poésie des Thang.

Le Canon des Poèmes, Les Entretiens, La Grande Étude, Le Juste Milieu, Les Trois Caractères, Le Livre des Mutations, De la Voie et la Vertu, 300 poèmes Tang, L'Art de la guerre, Trente-six stratagèmes
Bienvenue, aide, notes, introduction, table.
Index – Contact – Haut de page