唐 詩 Tang Shi – Poèmes de l'Époque des Tang
Un recueil de 320 pièces pour découvrir la poésie chinoise à son apogée. Œuvres de Li Bai, Du Fu, Wang Wei, etc. Tr. Bynner (en) et 21 d'Hervey (fr).
Tangshi V. 1. (115)
王 維 Wang Wei
A Message from my Lodge at Wangchuan to Pei Di
The mountains are cold and blue now
And the autumn waters have run all day.
By my thatch door, leaning on my staff,
I listen to cicadas in the evening wind.
Sunset lingers at the ferry,
Supper-smoke floats up from the houses.
...Oh, when shall I pledge the great Hermit again
And sing a wild poem at Five Willows?
Bynner 115
Tang Shi V. 1. (115)


Page précédente
Page suivante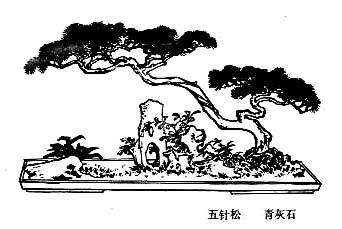 Poèmes de l'Époque des Tang – Tang Shi V. 1. (115) – Chinois on/off – Français/English
Alias Tang Shi San Bai Shou, Three Hundred Poems of the Tang Dynasty, Poésie des Thang.

Le Canon des Poèmes, Les Entretiens, La Grande Étude, Le Juste Milieu, Les Trois Caractères, Le Livre des Mutations, De la Voie et la Vertu, 300 poèmes Tang, L'Art de la guerre, Trente-six stratagèmes
Bienvenue, aide, notes, introduction, table.
Index – Contact – Haut de page