唐 詩 Tang Shi – Poèmes de l'Époque des Tang
Un recueil de 320 pièces pour découvrir la poésie chinoise à son apogée. Œuvres de Li Bai, Du Fu, Wang Wei, etc. Tr. Bynner (en) et 21 d'Hervey (fr).
Tangshi V. 1. (123)
王 維 Wang Wei
My Retreat at Mount Zhongnan
My heart in middle age found the Way.
And I came to dwell at the foot of this mountain.
When the spirit moves, I wander alone
Amid beauty that is all for me....
I will walk till the water checks my path,
Then sit and watch the rising clouds –
And some day meet an old wood-cutter
And talk and laugh and never return.
Bynner 123
Tang Shi V. 1. (123)


Page précédente
Page suivante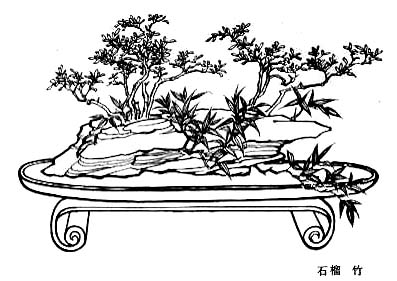 Poèmes de l'Époque des Tang – Tang Shi V. 1. (123) – Chinois on/off – Français/English
Alias Tang Shi San Bai Shou, Three Hundred Poems of the Tang Dynasty, Poésie des Thang.

Le Canon des Poèmes, Les Entretiens, La Grande Étude, Le Juste Milieu, Les Trois Caractères, Le Livre des Mutations, De la Voie et la Vertu, 300 poèmes Tang, L'Art de la guerre, Trente-six stratagèmes
Bienvenue, aide, notes, introduction, table.
Index – Contact – Haut de page