唐 詩 Tang Shi – Poèmes de l'Époque des Tang
Un recueil de 320 pièces pour découvrir la poésie chinoise à son apogée. Œuvres de Li Bai, Du Fu, Wang Wei, etc. Tr. Bynner (en) et 21 d'Hervey (fr).
Tangshi V. 1. (124)
孟 浩 然 Meng Haoran
A Message from Lake Dongtin to Premier Zhang
Here in the Eighth-month the waters of the lake
Are of a single air with heaven,
And a mist from the Yun and Meng valleys
Has beleaguered the city of Youzhou.
I should like to cross, but I can find no boat.
...How ashamed I am to be idler than you statesmen,
As I sit here and watch a fisherman casting
And emptily envy him his catch.
Bynner 124
Tang Shi V. 1. (124)


Page précédente
Page suivante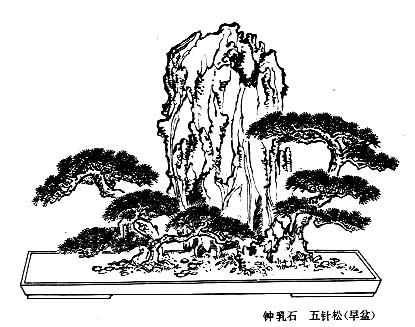 Poèmes de l'Époque des Tang – Tang Shi V. 1. (124) – Chinois on/off – Français/English
Alias Tang Shi San Bai Shou, Three Hundred Poems of the Tang Dynasty, Poésie des Thang.

Le Canon des Poèmes, Les Entretiens, La Grande Étude, Le Juste Milieu, Les Trois Caractères, Le Livre des Mutations, De la Voie et la Vertu, 300 poèmes Tang, L'Art de la guerre, Trente-six stratagèmes
Bienvenue, aide, notes, introduction, table.
Index – Contact – Haut de page