唐 詩 Tang Shi – Poèmes de l'Époque des Tang
Un recueil de 320 pièces pour découvrir la poésie chinoise à son apogée. Œuvres de Li Bai, Du Fu, Wang Wei, etc. Tr. Bynner (en) et 21 d'Hervey (fr).
Tangshi V. 1. (133)
劉 長 卿 Liu Changqing
Climbing in Autumn for a View from the Temple on the Terrace of General Wu
So autumn breaks my homesick heart....
Few pilgrims venture climbing to a temple so wild,
Up from the lake, in the mountain clouds.
...Sunset clings in the old defences,
A stone gong shivers through the empty woods.
...Of the Southern Dynasty, what remains?
Nothing but the great River.
Bynner 133
Tang Shi V. 1. (133)


Page précédente
Page suivante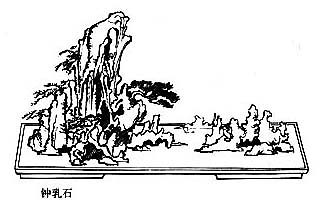 Poèmes de l'Époque des Tang – Tang Shi V. 1. (133) – Chinois on/off – Français/English
Alias Tang Shi San Bai Shou, Three Hundred Poems of the Tang Dynasty, Poésie des Thang.

Le Canon des Poèmes, Les Entretiens, La Grande Étude, Le Juste Milieu, Les Trois Caractères, Le Livre des Mutations, De la Voie et la Vertu, 300 poèmes Tang, L'Art de la guerre, Trente-six stratagèmes
Bienvenue, aide, notes, introduction, table.
Index – Contact – Haut de page