唐 詩 Tang Shi – Poèmes de l'Époque des Tang
Un recueil de 320 pièces pour découvrir la poésie chinoise à son apogée. Œuvres de Li Bai, Du Fu, Wang Wei, etc. Tr. Bynner (en) et 21 d'Hervey (fr).
Tangshi V. 1. (141)
韋 應 物 Wei Yingwu
A Farewell in the Evening Rain to Li Cao
Is it raining on the river all the way to Chu? – -
The evening bell comes to us from Nanjing.
Your wet sail drags and is loath to be going
And shadowy birds are flying slow.
We cannot see the deep ocean-gate –
Only the boughs at Pukou, newly dripping.
Likewise, because of our great love,
There are threads of water on our faces.
Bynner 141
Tang Shi V. 1. (141)


Page précédente
Page suivante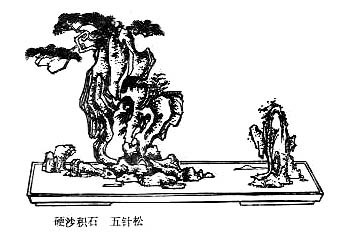 Poèmes de l'Époque des Tang – Tang Shi V. 1. (141) – Chinois on/off – Français/English
Alias Tang Shi San Bai Shou, Three Hundred Poems of the Tang Dynasty, Poésie des Thang.

Le Canon des Poèmes, Les Entretiens, La Grande Étude, Le Juste Milieu, Les Trois Caractères, Le Livre des Mutations, De la Voie et la Vertu, 300 poèmes Tang, L'Art de la guerre, Trente-six stratagèmes
Bienvenue, aide, notes, introduction, table.
Index – Contact – Haut de page