唐 詩 Tang Shi – Poèmes de l'Époque des Tang
Un recueil de 320 pièces pour découvrir la poésie chinoise à son apogée. Œuvres de Li Bai, Du Fu, Wang Wei, etc. Tr. Bynner (en) et 21 d'Hervey (fr).
Tangshi V. 1. (146)
李 益 Li Yi
A Brief But Happy Meeting with my Brother-in Law "meeting By Accident, Only to Part"
After these ten torn wearisome years
We have met again. We were both so changed
That hearing first your surname, I thought you a stranger –
Then hearing your given name, I remembered your young face....
All that has happened with the tides
We have told and told till the evening bell....
Tomorrow you journey to Youzhou,
Leaving autumn between us, peak after peak.
Bynner 146
Tang Shi V. 1. (146)


Page précédente
Page suivante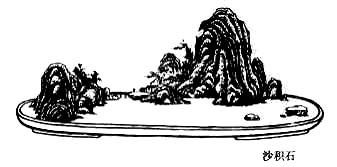 Poèmes de l'Époque des Tang – Tang Shi V. 1. (146) – Chinois on/off – Français/English
Alias Tang Shi San Bai Shou, Three Hundred Poems of the Tang Dynasty, Poésie des Thang.

Le Canon des Poèmes, Les Entretiens, La Grande Étude, Le Juste Milieu, Les Trois Caractères, Le Livre des Mutations, De la Voie et la Vertu, 300 poèmes Tang, L'Art de la guerre, Trente-six stratagèmes
Bienvenue, aide, notes, introduction, table.
Index – Contact – Haut de page