唐 詩 Tang Shi – Poèmes de l'Époque des Tang
Un recueil de 320 pièces pour découvrir la poésie chinoise à son apogée. Œuvres de Li Bai, Du Fu, Wang Wei, etc. Tr. Bynner (en) et 21 d'Hervey (fr).
Tangshi V. 1. (149)
司 空 曙 Sikong Shu
To a Friend Bound North After the Rebellion
In dangerous times we two came south;
Now you go north in safety, without me.
But remember my head growing white among strangers,
When you look on the blue of the mountains of home.
...The moon goes down behind a ruined fort,
Leaving star-clusters above an old gate....
There are shivering birds and withering grasses,
Whichever way I turn my face.
Bynner 149
Tang Shi V. 1. (149)


Page précédente
Page suivante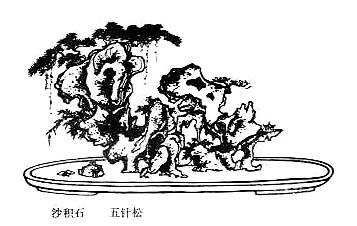 Poèmes de l'Époque des Tang – Tang Shi V. 1. (149) – Chinois on/off – Français/English
Alias Tang Shi San Bai Shou, Three Hundred Poems of the Tang Dynasty, Poésie des Thang.

Le Canon des Poèmes, Les Entretiens, La Grande Étude, Le Juste Milieu, Les Trois Caractères, Le Livre des Mutations, De la Voie et la Vertu, 300 poèmes Tang, L'Art de la guerre, Trente-six stratagèmes
Bienvenue, aide, notes, introduction, table.
Index – Contact – Haut de page