唐 詩 Tang Shi – Poèmes de l'Époque des Tang
Un recueil de 320 pièces pour découvrir la poésie chinoise à son apogée. Œuvres de Li Bai, Du Fu, Wang Wei, etc. Tr. Bynner (en) et 21 d'Hervey (fr).
Tangshi VI. 1. (219)
溫 庭 筠 Wen Tingyun
Near the Lizhou Ferry
The sun has set in the water's clear void,
And little blue islands are one with the sky.
On the bank a horse neighs. A boat goes by.
People gather at a willow- clump and wait for the ferry.
Down by the sand-bushes sea-gulls are circling,
Over the wide river-lands flies an egret.
...Can you guess why I sail, like an ancient wise lover,
Through the misty Five Lakes, forgetting words?
Bynner 219
Tang Shi VI. 1. (219)


Page précédente
Page suivante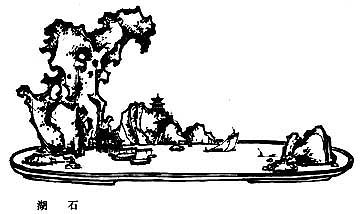 Poèmes de l'Époque des Tang – Tang Shi VI. 1. (219) – Chinois on/off – Français/English
Alias Tang Shi San Bai Shou, Three Hundred Poems of the Tang Dynasty, Poésie des Thang.

Le Canon des Poèmes, Les Entretiens, La Grande Étude, Le Juste Milieu, Les Trois Caractères, Le Livre des Mutations, De la Voie et la Vertu, 300 poèmes Tang, L'Art de la guerre, Trente-six stratagèmes
Bienvenue, aide, notes, introduction, table.
Index – Contact – Haut de page