唐 詩 Tang Shi – Poèmes de l'Époque des Tang
Un recueil de 320 pièces pour découvrir la poésie chinoise à son apogée. Œuvres de Li Bai, Du Fu, Wang Wei, etc. Tr. Bynner (en) et 21 d'Hervey (fr).
Tangshi I. 1. (28)
韋 應 物 Wei Yingwu
Setting Sail on the Yangzi to Secretary Yuan
Wistful, away from my friends and kin,
Through mist and fog I float and float
With the sail that bears me toward Loyang.
In Yangzhou trees linger bell-notes of evening,
Marking the day and the place of our parting....
When shall we meet again and where?
...Destiny is a boat on the waves,
Borne to and fro, beyond our will.
Bynner 28
Tang Shi I. 1. (28)


Page précédente
Page suivante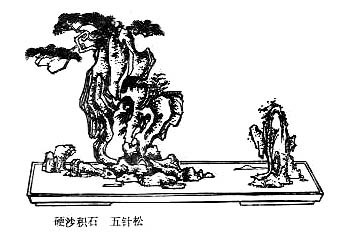 Poèmes de l'Époque des Tang – Tang Shi I. 1. (28) – Chinois on/off – Français/English
Alias Tang Shi San Bai Shou, Three Hundred Poems of the Tang Dynasty, Poésie des Thang.

Le Canon des Poèmes, Les Entretiens, La Grande Étude, Le Juste Milieu, Les Trois Caractères, Le Livre des Mutations, De la Voie et la Vertu, 300 poèmes Tang, L'Art de la guerre, Trente-six stratagèmes
Bienvenue, aide, notes, introduction, table.
Index – Contact – Haut de page