易 經 Yi Jing – I Ching, the Book of Changes
This famous system of 64 hexagrams plus their commentaries and trans­for­mations is at the root of Chinese thought. Tr. Wilhelm (en, fr).
current binomial swap trig. opposite flip X leading master X constituent master
The Hexagram


Pi / Grace
Above KÊN KEEPING STILL, MOUNTAIN
Below LI THE CLINGING, FIRE
The Judgment


GRACE has success.
In small matters
It is favorable to undertake something.
The Image


Fire at the foot of the mountain:
The image of GRACE.
Thus does the superior man proceed
When clearing up current affairs.
But he dare not decide controversial issues in this way.
Lower line


Nine at the beginning means:
He lends grace to his toes, leaves the carriage, and walks.
Second line


Six in the second place means:
Lends grace to the beard on his chin.
Third line


Nine in the third place means:
Graceful and moist.
Constant perseverance brings good fortune.
Fourth line


Six in the fourth place means:
Grace or simplicity?
A white horse comes as if on wings.
He is not a robber,
He will woo at the right time.
Fifth line


Six in the fifth place means:
Grace in the hills and gardens.
The roll of silk is meager and small.
Humiliation, but in the end good fortune.
Upper line


Nine at the top means:
Simple grace. No blame.
La grâce doit avoir son utilité pour prévenir et protéger les notres.
an ninh – 2008/12/06
response to Banny Lu - clearly the advice here relates to oral sex - the nine in the third place suggesting a firm hold on the chin of the performer mentioned in the second place
Ron Chang – 2008/12/05
anal penetration is the key advice to follow here -
Banny Lu – 2008/12/05
d'une relation hm fm
Anon. – 2007/12/09
love sent
Anon. – 2006/12/09
evol rel h f 24 01 2007
lena – 2006/12/02
evol rel h f
lena – 2005/11/02
De la relation entre une Epilobe et une Champolionne
sixpattes – 2005/12/09
Yi Jing I. 22. (22)


Previous page
Next page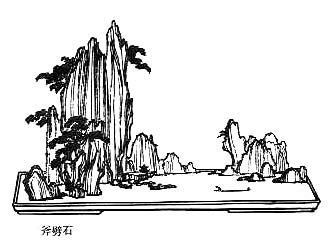 I Ching, the Book of Changes – Yi Jing I. 22. – Chinese on/off – Français/English
Alias Yijing, I Ching, Yi King, I Ging, Zhou yi, The Classic of Changes (Lynn), The Elemental Changes (Nylan), Le Livre des Changements (Javary), Das Buch der Wandlung.

The Book of Odes, The Analects, Great Learning, Doctrine of the Mean, Three-characters book, The Book of Changes, The Way and its Power, 300 Tang Poems, The Art of War, Thirty-Six Strategies
Welcome, help, notes, introduction, table.
Index – Contact – Top