易 經 Yi Jing – I Ching, the Book of Changes
This famous system of 64 hexagrams plus their commentaries and trans­for­mations is at the root of Chinese thought. Tr. Wilhelm (en, fr).
current binomial swap trig. opposite flip X leading master X constituent master
The Hexagram


TUN / Retreat
Above CH'IEN THE CREATIVE, HEAVEN
Below KÊN KEEPING STILL, MOUNTAIN
The Judgment


RETREAT. Success.
In what is small, perseverance furthers.
The Image


Mountain under heaven: the image of RETREAT.
Thus the superior man keeps the inferior man at a distance,
Not angrily but with reserve.
Lower line


Six at the beginning means:
At the tail in retreat. This is dangerous.
One must not wish to undertake anything.
Second line


Six in the second place means:
he holds him fast with yellow oxhide.
No one can tear him loose.
Third line


Nine in the third place means:
A halted retreat
Is nerve-wracking and dangerous.
To retain people as men- and maidservants
Brings good fortune.
Fourth line


Nine in the fourth place means:
Voluntary retreat brings good fortune to the superior man
And downfall to the inferior man.
Fifth line


Nine in the fifth place means:
Friendly retreat. Perseverance brings good fortune.
Upper line


Nine at the top means:
Cheerful retreat. Everything serves to further.
evol sent r
brazil – 2009/12/01
Un retour au calme à l'intérieur, une ferme décision morale, une fidélité à toute épreuve, un horizon qui fait plaisir à voir.
Love sent too
Loo – 2008/11/02
run away from running away...
Julie – 2008/12/05
difficile retraite
puisse-t-elle être joyeuse
algiz – 2008/12/03
Our Time is Running ouT...
Orsius – 2008/12/02
love sent
Anon. – 2006/12/09
evol rel 24 4 7
Anon. – 2006/12/05
evol rel h f 29 3 7
Anon. – 2006/12/04
evol sent f
lena – 2005/11/03
Yi Jing I. 33. (33)


Previous page
Next page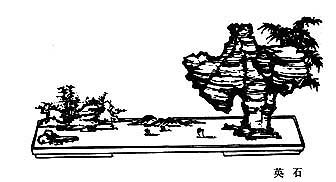 I Ching, the Book of Changes – Yi Jing I. 33. – Chinese on/off – Français/English
Alias Yijing, I Ching, Yi King, I Ging, Zhou yi, The Classic of Changes (Lynn), The Elemental Changes (Nylan), Le Livre des Changements (Javary), Das Buch der Wandlung.

The Book of Odes, The Analects, Great Learning, Doctrine of the Mean, Three-characters book, The Book of Changes, The Way and its Power, 300 Tang Poems, The Art of War, Thirty-Six Strategies
Welcome, help, notes, introduction, table.
Index – Contact – Top