易 經 Yi Jing – I Ching, the Book of Changes
This famous system of 64 hexagrams plus their commentaries and trans­for­mations is at the root of Chinese thought. Tr. Wilhelm (en, fr).
25. 無 妄 Wu Wang / Innocence (The Unexpected)
current binomial swap trig. opposite flip X leading master X constituent master
The Hexagram


Wu Wang / Innocence (The Unexpected)
Above CH'IEN THE CREATIVE, HEAVEN
Below CHÊN THE AROUSING, THUNDER
The Judgment


INNOCENCE. Supreme success.
Perseverance furthers.
If someone is not as he should be,
He has misfortune,
And it does not further him
To undertake anything.
The Image


Under heaven thunder rolls:
All things attain the natural state of innocence.
Thus the kings of old,
Rich in virtue, and in harmony with the time,
Fostered and nourished all beings.
Lower line
Second line


Six in the second place means:
If one does not count on the harvest while plowing,
Nor on the use of the ground while clearing it,
It furthers one to undertake something.
Third line


Six in the third place means:
Undeserved misfortune.
The cow that was tethered by someone
Is the wanderer's gain, the citizen's loss.
Fourth line
Fifth line


Nine in the fifth place means:
Use no medicine in an illness
Incurred through no fault of your own.
It will pass of itself.
Upper line


Nine at the top means:
Innocent action brings misfortune.
Nothing furthers.
Garder son coeur et sa pureté d'esprit dans ses actions chaque choses vient en son heure MERCI!!
Anon. – 2008/11/01
On y va miss. comme des enfants
Design to suit your demanding taste of creativity.................. !
1p0 – 2008/12/03
love sent
Anon. – 2006/12/09
evol rel h f 20 3 7
lena – 2006/12/03
evol rel h f 14 2 7
lena – 2006/12/02
evol rel h f 2007
lena – 2006/12/02
Yi Jing I. 25. (25)


Previous page
Next page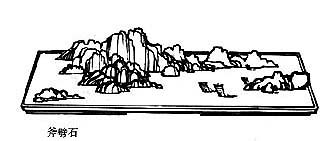 I Ching, the Book of Changes – Yi Jing I. 25. – Chinese on/off – Français/English
Alias Yijing, I Ching, Yi King, I Ging, Zhou yi, The Classic of Changes (Lynn), The Elemental Changes (Nylan), Le Livre des Changements (Javary), Das Buch der Wandlung.

The Book of Odes, The Analects, Great Learning, Doctrine of the Mean, Three-characters book, The Book of Changes, The Way and its Power, 300 Tang Poems, The Art of War, Thirty-Six Strategies
Welcome, help, notes, introduction, table.
Index – Contact – Top