易 經 Yi Jing – I Ching, the Book of Changes
This famous system of 64 hexagrams plus their commentaries and trans­for­mations is at the root of Chinese thought. Tr. Wilhelm (en, fr).
30. 離 Li / The Clinging, Fire
current binomial swap trig. opposite flip X leading master X constituent master
The Hexagram


Li / The Clinging, Fire
Above LI THE CLINGING, FIRE
Below LI THE CLINGING, FIRE
The Judgment


THE CLINGING. Perseverance furthers.
It brings success.
Care of the cow brings good fortune.
The Image


That which is bright rises twice:
The image of FIRE.
Thus the great man, by perpetuating this brightness,
Illumines the four quarters of the world.
Lower line


Nine at the beginning means:
The footprints run crisscross.
If one is seriously intent, no blame.
Second line
Third line


Nine in the third place means:
In the light of the setting sun,
Men either beat the pot and sing
Or loudly bewail the approach of old age.
Misfortune.
Fourth line


Nine in the fourth place means:
Its coming is sudden;
It flames up, dies down, is thrown away.
Fifth line


Six in the fifth place means:
Tears in floods, sighing and lamenting.
Good fortune.
Upper line


Nine at the top means:
The king uses him to march forth and chastise.
Then it is best to kill the leaders
And take captive the followers. No blame.
attirance ou répulsion?
Anon. – 2009/12/01
Un revers??? non, seulement une nouvelle façon d'atteindre mon but
Pitou – 2008/12/09
Elle vient d'être rallumer du pays de tes ancêtres Li , pour l'éternité. Ton père 08/08/08/
an ninh – 2007/12/08
I would agree with Anon. - 2007/12/04. A masterpiece both in terms of scholarly achievement, programming, and design. I recommend as well Nori Muster's I Ching pages at surrealist.org. The site is much lower tech, but the writing is sincere and commonsensical, like a loving, but tough-minded grandmother's advice.
Another Anon – 2007/12/07
This is the gratest I ching site I'v ever seen, a masterpiece.
Anon. – 2007/12/04
love sent
Anon. – 2006/12/09
evol sent f
lena – 2006/12/01
Yi Jing I. 30. (30)


Previous page
Next page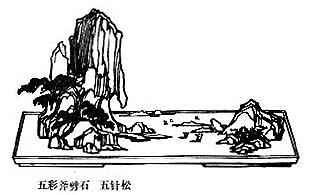 I Ching, the Book of Changes – Yi Jing I. 30. – Chinese on/off – Français/English
Alias Yijing, I Ching, Yi King, I Ging, Zhou yi, The Classic of Changes (Lynn), The Elemental Changes (Nylan), Le Livre des Changements (Javary), Das Buch der Wandlung.

The Book of Odes, The Analects, Great Learning, Doctrine of the Mean, Three-characters book, The Book of Changes, The Way and its Power, 300 Tang Poems, The Art of War, Thirty-Six Strategies
Welcome, help, notes, introduction, table.
Index – Contact – Top