易 經 Yi Jing – I Ching, the Book of Changes
This famous system of 64 hexagrams plus their commentaries and trans­for­mations is at the root of Chinese thought. Tr. Wilhelm (en, fr).
current binomial swap trig. opposite flip X leading master X constituent master
The Hexagram


I / Increase
Above SUN THE GENTLE, WIND
below CHÊN THE AROUSING, THUNDER
The Judgment


INCREASE. It furthers one
To undertake something.
It furthers one to cross the great water.
The Image


Wind and thunder: the image of INCREASE.
Thus the superior man:
If he sees good, he imitates it;
If he has faults, he rids himself of them.
Lower line


Nine at the beginning means:
It furthers one to accomplish great deeds.
Supreme good fortune. No blame.
Second line


Six in the second place means:
Someone does indeed increase him;
Ten pairs of tortoises cannot oppose it.
Constant perseverance brings good fortune.
The king presents him before God.
Good fortune.
Third line


Six in the third place means:
One is enriched through unfortunate events.
No blame, if you are sincere
And walk in the middle,
And report with a seal to the prince.
Fourth line


Six in the fourth place means:
If you walk in the middle
And report the prince,
He will follow.
It furthers one to be used
In the removal of the capital.
Fifth line


Nine in the fifth place means:
If in truth you have a kind heart, ask not.
Supreme good fortune.
Truly, kindness will be recognized as your virtue.
Upper line


Nine at the top means:
He brings increase to no one.
Indeed, someone even strikes him.
He does not keep his heart constantly steady.
Misfortune.
je suis tombée sur ce tirage en de mandant si je devais retourner vers mon âme soeur pour nous unir à présent (nous nous étions séparés car je ne voulai spas d'enfant mais aujourd'hui je me sens prête à passer le pas) C'est notre unique objet de rupture...Que pouvez-vous me conseiller , je suis novice avec l'oracle! merci d'avance et bonne nuit dans la joie et la tranquillité.
nacrine – 2008/12/07
l'aimer
loic – 2008/12/05
Je l'attends...
algiz – 2008/12/05
Longue vie pour toi!
Anon. – 2007/12/02
love sent
Anon. – 2006/12/09
evol sent f 14 3 7
lena – 2006/12/03
evol sent f 30 01 07
lena – 2006/12/02
evol sent f 30 01 07
lena – 2006/12/02
[Xref] Strategy 8 quotes I Ching hexagram 42
Yi Jing I. 42. (42)


Previous page
Next page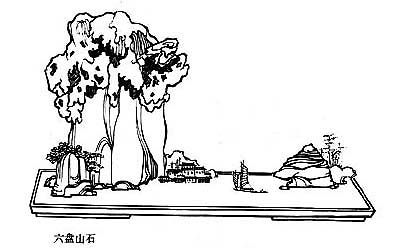 I Ching, the Book of Changes – Yi Jing I. 42. – Chinese on/off – Français/English
Alias Yijing, I Ching, Yi King, I Ging, Zhou yi, The Classic of Changes (Lynn), The Elemental Changes (Nylan), Le Livre des Changements (Javary), Das Buch der Wandlung.

The Book of Odes, The Analects, Great Learning, Doctrine of the Mean, Three-characters book, The Book of Changes, The Way and its Power, 300 Tang Poems, The Art of War, Thirty-Six Strategies
Welcome, help, notes, introduction, table.
Index – Contact – Top