易 經 Yi Jing – I Ching, the Book of Changes
This famous system of 64 hexagrams plus their commentaries and trans­for­mations is at the root of Chinese thought. Tr. Wilhelm (en, fr).
8. 比 Pi / Holding Together [Union]
current binomial swap trig. opposite flip X leading master X constituent master
The Hexagram


Pi / Holding Together [Union]
Above K'AN THE ABYSMAL, WATER
Below K'UN THE RECEPTIVE, EARTH
The Judgment


HOLDING TOGETHER brings good fortune.
Inquire of the oracle once again
Whether you possess sublimity, constancy, and perseverance;
Then there is no blame.
Those who are uncertain gradually join.
Whoever come too late
Meets with misfortune.
The Image


On the earth is water:
The image of HOLDING TOGETHER.
Thus the kings of antiquity
Bestowed the different states as fiefs
And cultivated friendly relations
With the feudal lords.
Lower line


Six at the beginning means:
Hold to him in truth and loyalty;
This is without blame.
Truth, like a full earthen bowl:
Thus in the end
Good fortune comes from without.
Second line


Six in the second place means:
Hold to him inwardly.
Perseverance brings good fortune.
Third line


Six in the third place means:
You hold together with the wrong people.
Fourth line


Six in the fourth place means:
Hold to him outwardly also.
Perseverance brings good fortune.
Fifth line


Nine in the fifth place means:
Manifestation of holding together.
In the hunt the king uses beaters on three sides only
And forgoes game that runs off in front.
The citizens need no warning.
Good fortune.
Upper line


Six at the top means:
He finds no head for holding together.
Misfortune.
it seems that electronic matters a lot when there is no target.
Hups soory I gat a meeting with my potatoes (solidarity in hard path)
1p0 – 2008/12/03
Le 08/08/08 était une date porte bonheur et je suis passé te voir Maître, pour fêter avec toi cet évènement sur l'union et l'unité du monde qui nous a enfin été révélée.
an ninh – 2007/12/08
Sansele mele de a obtine postul de GM la "creare". De vazut...
Anon. – 2007/12/02
love sent
Anon. – 2006/12/09
evol sent f 9 2 7
lena – 2006/12/03
evol rel h f 29 01 07
lena – 2006/12/02
evol rel h f 19 01 07
lena – 2006/12/01
evol sent f 2007
Anon. – 2006/12/01
[Xref] Strategy 33 quotes I Ching hexagram 8 (second line)
Yi Jing I. 8. (8)


Previous page
Next page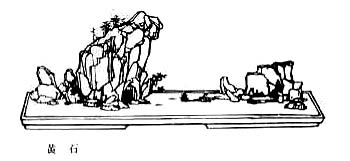 I Ching, the Book of Changes – Yi Jing I. 8. – Chinese on/off – Français/English
Alias Yijing, I Ching, Yi King, I Ging, Zhou yi, The Classic of Changes (Lynn), The Elemental Changes (Nylan), Le Livre des Changements (Javary), Das Buch der Wandlung.

The Book of Odes, The Analects, Great Learning, Doctrine of the Mean, Three-characters book, The Book of Changes, The Way and its Power, 300 Tang Poems, The Art of War, Thirty-Six Strategies
Welcome, help, notes, introduction, table.
Index – Contact – Top