Zhongyong – The Doctrine of the Mean
Confucius' grandson comments about the Way and human nature. Tr. Legge (en)
Zhongyong XXV. 1.
Sincerity is that whereby self-completion is effected, and its way is that by which man must direct himself.
Legge XXV.1.
诚是具体的,有过程的,万物有始有终。不诚,就空无一物。所以君子以使自己心诚为最可贵。
白话翻译
Zhongyong XXV. 2.
Sincerity is the end and beginning of things; without sincerity there would be nothing. On this account, the superior man regards the attainment of sincerity as the most excellent thing.
Legge XXV.2.
诚,不仅仅只成就自己便算了,还要使别人也同样有成就。成就自己是仁德,成就别人是智慧。这都是天赋的德性,内则成己,外则成物,这是综合内外的规律,因此随时施行无不合宜。
白话翻译
Zhongyong XXV. 3.
The possessor of sincerity does not merely accomplish the self-completion of himself. With this quality he completes other men and things also. The completing himself shows his perfect virtue. The completing other men and things shows his knowledge. Both these are virtues belonging to the nature, and this is the way by which a union is effected of the external and internal. Therefore, whenever he –the entirely sincere man– employs them,–that is, these virtues,– their action will be right.
Legge XXV.3.
Zhongyong XXV.

Previous page
Next page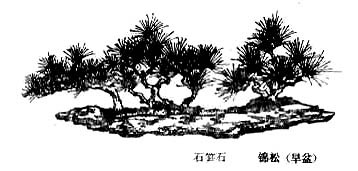 The Doctrine of the Mean – Zhongyong XXV – Chinese off/on – Français/English
Alias Zhong Yong, Chung Yung, Tchong Yong, The Unwobbling Pivot (Pound), La Régulation à usage ordinaire (Jullien).

The Book of Odes, The Analects, Great Learning, Doctrine of the Mean, Three-characters book, The Book of Changes, The Way and its Power, 300 Tang Poems, The Art of War, Thirty-Six Strategies
Welcome, help, notes, introduction, table.
Index – Contact – Top