Zhongyong – The Doctrine of the Mean
Confucius' grandson comments about the Way and human nature. Tr. Legge (en)
Zhongyong XV. 1.
The way of the superior man may be compared to what takes place in traveling, when to go to a distance we must first traverse the space that is near, and in ascending a height, when we must begin from the lower ground.
Legge XV.1.
《诗经·小雅·常棣》上说:"夫妻相敬并蒂花,互助互谅人人夸。兄弟相得一家乐,乐志谐和像琵琶。全家大小都融洽,如花如苗初发芽。"
白话翻译
Zhongyong XV. 2.
It is said in the Book of Poetry, "Happy union with wife and children is like the music of lutes and harps. When there is concord among brethren, the harmony is delightful and enduring. Thus may you regulate your family, and enjoy the pleasure of your wife and children."
Legge XV.2.
孔子说:"一家若能这样,老父老母将称心快意了!"
白话翻译
Zhongyong XV. 3.
The Master said, "In such a state of things, parents have entire complacence!"
Legge XV.3.
Zhongyong XV.

Previous page
Next page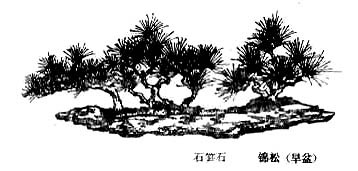 The Doctrine of the Mean – Zhongyong XV – Chinese off/on – Français/English
Alias Zhong Yong, Chung Yung, Tchong Yong, The Unwobbling Pivot (Pound), La Régulation à usage ordinaire (Jullien).

The Book of Odes, The Analects, Great Learning, Doctrine of the Mean, Three-characters book, The Book of Changes, The Way and its Power, 300 Tang Poems, The Art of War, Thirty-Six Strategies
Welcome, help, notes, introduction, table.
Index – Contact – Top