易 經 Yi Jing – I Ching, the Book of Changes
This famous system of 64 hexagrams plus their commentaries and trans­for­mations is at the root of Chinese thought. Tr. Wilhelm (en, fr).
10. 履 Lü / Treading [Conduct]
current binomial swap trig. opposite flip X leading master X constituent master
The Hexagram


Lü / Treading [Conduct]
Above CH'IEN THE CREATIVE, HEAVEN
Below TUI THE JOYOUS, LAKE
The Judgment


TREADING. Treading upon the tail of the tiger.
It does not bite the man. Success.
The Image


Heaven above, the lake below:
The image of TREADING.
Thus the superior man discriminates between high and low,
And thereby fortifies the thinking of the people.
Lower line


Nine at the beginning means:
Simple conduct. Progress without blame.
Second line


Nine in the second place means:
Treading a smooth, level course.
The perseverance of a dark man
Brings good fortune.
Third line


Six in the third place means:
A one-eyed man is able to see,
A lame man is able to tread.
He treads on the tail of the tiger.
The tiger bites the man.
Misfortune.
Thus does a warrior act on behalf of his great prince.
Fourth line


Nine in the fourth place means:
He treads on the tail of the tiger.
Caution and circumspection
Lead ultimately to good fortune.
Fifth line


Nine in the fifth place means:
Resolute conduct.
Perseverance with awareness of danger.
Upper line


Nine at the top means:
Look to your conduct and weigh the favorable signs.
When everything is fulfilled, supreme good fortune comes.
je prends note....infaillible le yiking...
Anon. – 2008/10/31
mon travail
Anon. – 2007/11/01
nico2ni@gmail.com
Anon. – 2007/11/01
love sent
Anon. – 2006/12/09
evo rel h f 7 3 7
lena – 2006/12/03
rencontre
Anon. – 2006/12/02
evol sent f
lena – 2005/11/03
evol rel h f
Anon. – 2005/11/02
evol sent f
lena – 2005/11/02
[Xref] Strategy 19 quotes I Ching hexagram 10
Yi Jing I. 10. (10)


Previous page
Next page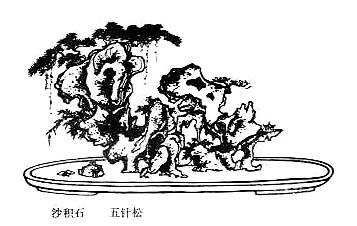 I Ching, the Book of Changes – Yi Jing I. 10. – Chinese on/off – Français/English
Alias Yijing, I Ching, Yi King, I Ging, Zhou yi, The Classic of Changes (Lynn), The Elemental Changes (Nylan), Le Livre des Changements (Javary), Das Buch der Wandlung.

The Book of Odes, The Analects, Great Learning, Doctrine of the Mean, Three-characters book, The Book of Changes, The Way and its Power, 300 Tang Poems, The Art of War, Thirty-Six Strategies
Welcome, help, notes, introduction, table.
Index – Contact – Top