易 經 Yi Jing – I Ching, the Book of Changes
This famous system of 64 hexagrams plus their commentaries and trans­for­mations is at the root of Chinese thought. Tr. Wilhelm (en, fr).
current binomial swap trig. opposite flip X leading master X constituent master
The Hexagram


Lin / Approach
Above K'UN THE RECEPTIVE, EARTH
Below TUI THE JOYOUS, LAKE
The Judgment


APPROACH has supreme success.
Perseverance furthers.
When the eighth month comes,
There will be misfortune.
The Image


The earth above the lake:
The image of APPROACH.
Thus the superior man is inexhaustible
In his will to teach,
And without limits
In his tolerance and protection of the people.
Lower line


Nine at the beginning means:
Joint approach.
Perseverance brings good fortune.
Second line


Nine in the second place means:
Joint approach.
Good fortune.
Everything furthers.
Third line


Six in the third place means:
Comfortable approach.
Nothing that would further.
If one is induced to grieve over it,
One becomes free of blame.
Fourth line


Six in the fourth place means:
Complete approach.
No blame.
Fifth line


Six in the fifth place means:
Wise approach.
This is right for a great prince.
Good fortune.
Upper line


Six at the top means:
Greathearted approach.
Good fortune. No blame.
Yi king, merci
drinn – 2008/11/02
Surprenant....
Anon. – 2008/12/07
Toujour aussi amusant...
Fern – 2008/12/07
la réponse la plus claire aux questions du temps
tao vibrant
algiz – 2007/11/03
la poesie est le terme de toute explication. merci
Anon. – 2007/11/02
Great version of the oracle, i discovered it today. Ciao.
Anon. – 2006/11/02
love sent
Anon. – 2006/12/09
evol rel h f 13 3 7
Anon. – 2006/12/03
evol rel h f 25 01 07
lena – 2006/12/02
4ème mutant en 54, je trouve qu'il y a pire comme situation...Rencontre de Claudie.
sixpattes – 2005/11/02
Yi Jing I. 19. (19)


Previous page
Next page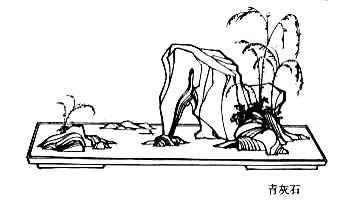 I Ching, the Book of Changes – Yi Jing I. 19. – Chinese on/off – Français/English
Alias Yijing, I Ching, Yi King, I Ging, Zhou yi, The Classic of Changes (Lynn), The Elemental Changes (Nylan), Le Livre des Changements (Javary), Das Buch der Wandlung.

The Book of Odes, The Analects, Great Learning, Doctrine of the Mean, Three-characters book, The Book of Changes, The Way and its Power, 300 Tang Poems, The Art of War, Thirty-Six Strategies
Welcome, help, notes, introduction, table.
Index – Contact – Top