易 經 Yi Jing – I Ching, the Book of Changes
This famous system of 64 hexagrams plus their commentaries and trans­for­mations is at the root of Chinese thought. Tr. Wilhelm (en, fr).
current binomial swap trig. opposite flip X leading master X constituent master
The Hexagram


Chieh / Limitation
above K'AN THE ABYSMAL, WATER
below TUI THE JOYOUS, LAKE
The Judgment


LIMITATION. Success.
Galling limitation must not be persevered in.
The Image


Water over lake: the image of LIMITATION.
Thus the superior man
Creates number and measure,
And examines the nature of virtue and correct conduct.
Lower line


Nine at the beginning means:
Not going out of the door and the courtyard
Is without blame.
Second line


Nine in the second place means:
Not going out of the gate and the courtyard
Brings misfortune.
Third line


Six in the third place means:
He who knows no limitation
Will have cause to lament.
No blame.
Fourth line


Six in the fourth place means:
Contented limitation. Success.
Fifth line


° Nine in the fifth place means:
Sweet limitation brings good fortune.
Going brings esteem.
Upper line


Six at the top means:
Galling limitation.
Perseverance brings misfortune.
Remorse disappears.
Devise judicieuse ...
Kath – 2008/12/08
Devise judicieuse ...
Kath – 2008/12/08
Devise de Matisse : "d'abord, admettre"...
rod – 2007/12/06
love sent
Anon. – 2006/12/09
evol sent f
Anon. – 2005/11/02
ecvol rel h f
lena – 2005/11/02
l'amour est patience
nadia – 2005/10/31
Le chemin est long qui mène à l'acceptation de soi, mais il est nécéssaire pour se réaliser pleinement
sixpattes – 2005/12/08
Yi Jing I. 60. (60)


Previous page
Next page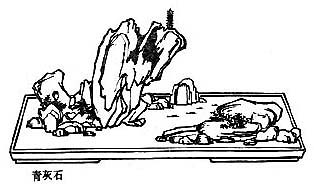 I Ching, the Book of Changes – Yi Jing I. 60. – Chinese on/off – Français/English
Alias Yijing, I Ching, Yi King, I Ging, Zhou yi, The Classic of Changes (Lynn), The Elemental Changes (Nylan), Le Livre des Changements (Javary), Das Buch der Wandlung.

The Book of Odes, The Analects, Great Learning, Doctrine of the Mean, Three-characters book, The Book of Changes, The Way and its Power, 300 Tang Poems, The Art of War, Thirty-Six Strategies
Welcome, help, notes, introduction, table.
Index – Contact – Top