中 庸 Zhongyong – The Doctrine of the Mean
Confucius' grandson comments about the Way and human nature. Tr. Legge (en)
Zhongyong III. 1.
The Master said, "Perfect is the virtue which is according to the Mean! Rare have they long been among the people, who could practice it!
Legge III.
孔子说:"中庸之道达到最高的境界了!百姓很少能做到,已经很久很久了。"
白话翻译
Le Maître dit :"Parfaite est la vertu qui va s'accordant avec le Milieu! Rares sont ceux parmi les gens qui peuvent la pratiquer!"
Koki – 2006/12/08
Zhongyong III.

Previous page
Next page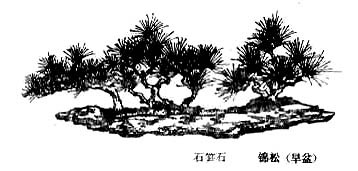 The Doctrine of the Mean – Zhongyong III – Chinese on/off – Français/English
Alias Zhong Yong, Chung Yung, Tchong Yong, The Unwobbling Pivot (Pound), La Régulation à usage ordinaire (Jullien).

The Book of Odes, The Analects, Great Learning, Doctrine of the Mean, Three-characters book, The Book of Changes, The Way and its Power, 300 Tang Poems, The Art of War, Thirty-Six Strategies
Welcome, help, notes, introduction, table.
Index – Contact – Top