中 庸 Zhongyong – The Doctrine of the Mean
Confucius' grandson comments about the Way and human nature. Tr. Legge (en)
Zhongyong XXX. 1.
Chung-nî handed down the doctrines of Yâo and Shun, as if they had been his ancestors, and elegantly displayed the regulations of Wan and Wû, taking them as his model. Above, he harmonized with the times of Heaven, and below, he was conformed to the water and land.
Legge XXX.1.
譬如天地没有不能负载的,没有不能覆盖的。又譬如四季交替的运行,和日月交替的照耀。
白话翻译
Zhongyong XXX. 2.
He may be compared to Heaven and Earth in their supporting and containing, their overshadowing and curtaining, all things. He may be compared to the four seasons in their alternating progress, and to the sun and moon in their successive shining.
Legge XXX.2.
万物同时发育而不互相妨害,各种规律同时起作用而不相违背。小的德行像江河川流,脉络分明,长流不息,大的德行则扎扎实实地化育万物,这就是天地之所以伟大之处。
白话翻译
Zhongyong XXX. 3.
All things are nourished together without their injuring one another. The courses of the seasons, and of the sun and moon, are pursued without any collision among them. The smaller energies are like river currents; the greater energies are seen in mighty transformations. It is this which makes heaven and earth so great.
Legge XXX.3.
只有天下最有圣德的人,才能耳聪目明,思想敏锐,足以做天下的共主去监临百姓;宽宏大量,温柔和顺,足以包容一切;奋发坚强,刚健果毅,足以保持正义;庄重肃敬,足以分辨整理的性质类别。
白话翻译
Zhongyong XXX.

Previous page
Next page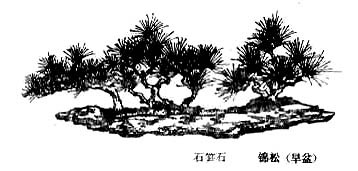 The Doctrine of the Mean – Zhongyong XXX – Chinese on/off – Français/English
Alias Zhong Yong, Chung Yung, Tchong Yong, The Unwobbling Pivot (Pound), La Régulation à usage ordinaire (Jullien).

The Book of Odes, The Analects, Great Learning, Doctrine of the Mean, Three-characters book, The Book of Changes, The Way and its Power, 300 Tang Poems, The Art of War, Thirty-Six Strategies
Welcome, help, notes, introduction, table.
Index – Contact – Top