Wengu – Help
Display Chinese
How to display Chinese ?
First, a special font is needed and your computer may ask you for one. Search the web for "download Mingliu chinese font" and you may find one of them, if your operating system doesn't offer you one.
Then configuring Internet Explorer is an idea.
Sometimes, while visiting sites, it is necessary to adjust the encoding which can be easily done with IE by right-clicking on an empty place of the page and choosing 'encoding'.
Tips
Contextual short definition should appear if you leave the mouse pointer on Chinese characters
Changing language setting changes the order in which the translations appear or, for the Book of Changes, the translation that is displayed.
When consulting a book, another list-menu allows you to select which version you want to display.
Search field accept quick refs. I.e. "21" brings to page 21 of current book, "Lunyu 15" takes you to page 15 of Lunyu
Cookies are used to record your consulting language and few parameters used when adding user comments. Turning off cookies should not be very problematic.
When a book has many pages under a section or a chapter, it's sometime possible to display them in "block-mode" by clicking once again on the section or chapter link.
When emailing me, please add "[Site Chine]" string in the title.
la recherche d'une question comment pratiquer
Anon. –
aide
– 2008/11/01
NB: Cookies are now used to auto-hide advertising box for those who wants.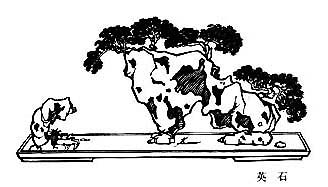 Wengu – Help – Chinese off/on – Français/English
The Book of Odes, The Analects, Great Learning, Doctrine of the Mean, Three-characters book, The Book of Changes, The Way and its Power, 300 Tang Poems, The Art of War, Thirty-Six Strategies
Welcome, help, notes, introduction, table.
Index – Contact – Top