論 語 Lun Yu – Les Entretiens de Confucius
Le Maître échange propos, anecdotes, brèves paraboles et maximes avec ses disciples. Tr. Couvreur (fr), Legge (en) et Lau (en).
Lunyu XIII. 26. (343)
Le Maître dit : « L'homme honorable en impose, sans orgueil. L'homme de peu est orgueilleux, mais n'en impose pas. »
Couvreur XIII.26.
The different air and bearing of the superior and the mean man.
The Master said, "The superior man has a dignified ease without pride. The mean man has pride without a dignified ease."
Legge XIII.26.
The Master said, 'The gentleman is at ease without being arrogant; the small man is arrogant without being at ease.'
Lau [13:26]
Lun Yu XIII. 26. (343)


Page précédente
Page suivante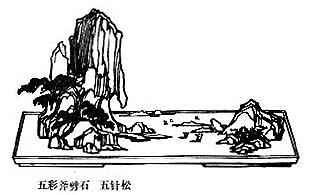 Les Entretiens de Confucius – Lun Yu XIII. 26. (343) – Chinois on/off – Français/English
Alias the Lunyu, the Lun Yü, the Analects, les Entretiens du maître avec ses disciples.

Le Canon des Poèmes, Les Entretiens, La Grande Étude, Le Juste Milieu, Les Trois Caractères, Le Livre des Mutations, De la Voie et la Vertu, 300 poèmes Tang, L'Art de la guerre, Trente-six stratagèmes
Bienvenue, aide, notes, introduction, table.
Index – Contact – Haut de page