論 語 Lun Yu – Les Entretiens de Confucius
Le Maître échange propos, anecdotes, brèves paraboles et maximes avec ses disciples. Tr. Couvreur (fr), Legge (en) et Lau (en).
Lunyu XV. 25. (416)
Le Maître dit : « Quel est celui que j'ai blâmé ou loué avec excès ? Si je loue trop quelqu'un, c'est que j'ai reconnu qu'il se rendra digne des éloges que je lui donne. Notre peuple est celui qui permit aux [empereurs des] Trois Dynasties de marcher dans la Voie droite. »
Couvreur XV.24.
Confucius showed his respect for men by strict truthfulness in awarding praise or censure.
1. The Master said, "In my dealings with men, whose evil do I blame, whose goodness do I praise, beyond what is proper? If I do sometimes exceed in praise, there must be ground for it in my examination of the individual.
2. "This people supplied the ground why the three dynasties pursued the path of straightforwardness."
Legge XV.24.
The Master said, 'Whom have I ever praised or condemned? If there is anyone I praised, you may be sure that he had been put to the test. These common people are the touchstone by which the Three Dynasties were kept to the straight path.'
Lau [15:25]
Lun Yu XV. 25. (416)


Page précédente
Page suivante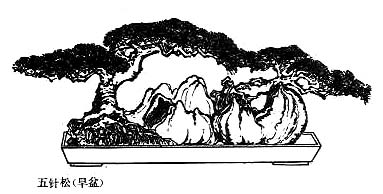 Les Entretiens de Confucius – Lun Yu XV. 25. (416) – Chinois on/off – Français/English
Alias the Lunyu, the Lun Yü, the Analects, les Entretiens du maître avec ses disciples.

Le Canon des Poèmes, Les Entretiens, La Grande Étude, Le Juste Milieu, Les Trois Caractères, Le Livre des Mutations, De la Voie et la Vertu, 300 poèmes Tang, L'Art de la guerre, Trente-six stratagèmes
Bienvenue, aide, notes, introduction, table.
Index – Contact – Haut de page