唐 詩 Tang Shi – Poèmes de l'Époque des Tang
Un recueil de 320 pièces pour découvrir la poésie chinoise à son apogée. Œuvres de Li Bai, Du Fu, Wang Wei, etc. Tr. Bynner (en) et 21 d'Hervey (fr).
Tangshi VI. 1. (179)
王 維 Wang Wei
Looking Down in a Spring-rain on the Course from Fairy-mountain Palace to the Pavilion of Increase Harmonizing the Emperor's Poem
Round a turn of the Qin Fortress winds the Wei River,
And Yellow Mountain foot-hills enclose the Court of China;
Past the South Gate willows comes the Car of Many Bells
On the upper Palace-Garden Road-a solid length of blossom;
A Forbidden City roof holds two phoenixes in cloud;
The foliage of spring shelters multitudes from rain;
And now, when the heavens are propitious for action,
Here is our Emperor ready-no wasteful wanderer.
Bynner 179
Tang Shi VI. 1. (179)


Page précédente
Page suivante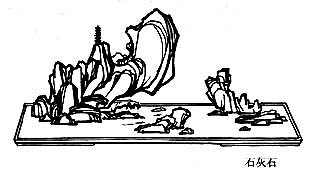 Poèmes de l'Époque des Tang – Tang Shi VI. 1. (179) – Chinois on/off – Français/English
Alias Tang Shi San Bai Shou, Three Hundred Poems of the Tang Dynasty, Poésie des Thang.

Le Canon des Poèmes, Les Entretiens, La Grande Étude, Le Juste Milieu, Les Trois Caractères, Le Livre des Mutations, De la Voie et la Vertu, 300 poèmes Tang, L'Art de la guerre, Trente-six stratagèmes
Bienvenue, aide, notes, introduction, table.
Index – Contact – Haut de page