Tang Shi – Poèmes de l'Époque des Tang
Un recueil de 320 pièces pour découvrir la poésie chinoise à son apogée. Œuvres de Li Bai, Du Fu, Wang Wei, etc. Tr. Bynner (en) et 21 d'Hervey (fr).
Tangshi VI. 1. (183)
Du Fu
A Hearty Welcome to Vice-prefect Cui
North of me, south of me, spring is in flood,
Day after day I have seen only gulls....
My path is full of petals – I have swept it for no others.
My thatch gate has been closed – but opens now for you.
It's a long way to the market, I can offer you little –
Yet here in my cottage there is old wine for our cups.
Shall we summon my elderly neighbour to join us,
Call him through the fence, and pour the jar dry?
Bynner 183
Tang Shi VI. 1. (183)


Page précédente
Page suivante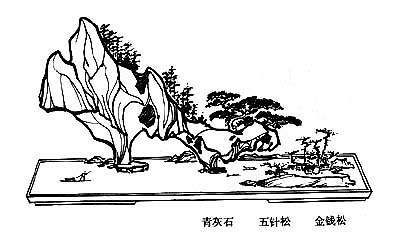 Poèmes de l'Époque des Tang – Tang Shi VI. 1. (183) – Chinois off/on – Français/English
Alias Tang Shi San Bai Shou, Three Hundred Poems of the Tang Dynasty, Poésie des Thang.

Le Canon des Poèmes, Les Entretiens, La Grande Étude, Le Juste Milieu, Les Trois Caractères, Le Livre des Mutations, De la Voie et la Vertu, 300 poèmes Tang, L'Art de la guerre, Trente-six stratagèmes
Bienvenue, aide, notes, introduction, table.
Index – Contact – Haut de page