Tang Shi – Poèmes de l'Époque des Tang
Un recueil de 320 pièces pour découvrir la poésie chinoise à son apogée. Œuvres de Li Bai, Du Fu, Wang Wei, etc. Tr. Bynner (en) et 21 d'Hervey (fr).
Tangshi VI. 1. (194)
Du Fu
Thoughts of Old Time V
Zhuge's prestige transcends the earth;
There is only reverence for his face;
Yet his will, among the Three Kingdoms at war,
Was only as one feather against a flaming sky.
He was brother of men like Yi and Lu
And in time would have surpassed the greatest of all statesmen.
Though he knew there was no hope for the House of Han,
Yet he wielded his mind for it, yielded his life.
Bynner 194
Tang Shi VI. 1. (194)


Page précédente
Page suivante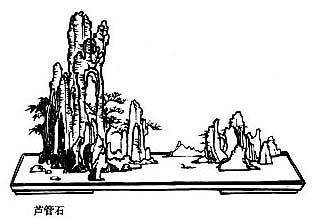 Poèmes de l'Époque des Tang – Tang Shi VI. 1. (194) – Chinois off/on – Français/English
Alias Tang Shi San Bai Shou, Three Hundred Poems of the Tang Dynasty, Poésie des Thang.

Le Canon des Poèmes, Les Entretiens, La Grande Étude, Le Juste Milieu, Les Trois Caractères, Le Livre des Mutations, De la Voie et la Vertu, 300 poèmes Tang, L'Art de la guerre, Trente-six stratagèmes
Bienvenue, aide, notes, introduction, table.
Index – Contact – Haut de page