Tang Shi – Poèmes de l'Époque des Tang
Un recueil de 320 pièces pour découvrir la poésie chinoise à son apogée. Œuvres de Li Bai, Du Fu, Wang Wei, etc. Tr. Bynner (en) et 21 d'Hervey (fr).
Tangshi VI. 1. (207)
Yuan Zhen
An Elegy III
I sit here alone, mourning for us both.
How many years do I lack now of my threescore and ten?
There have been better men than I to whom heaven denied a son,
There was a poet better than I whose dead wife could not hear him.
What have I to hope for in the darkness of our tomb?
You and I had little faith in a meeting after death-
Yet my open eyes can see all night
That lifelong trouble of your brow.
Bynner 207
Tang Shi VI. 1. (207)


Page précédente
Page suivante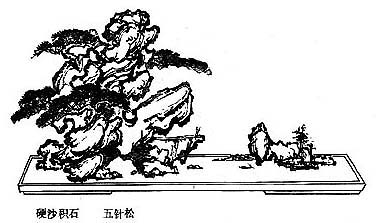 Poèmes de l'Époque des Tang – Tang Shi VI. 1. (207) – Chinois off/on – Français/English
Alias Tang Shi San Bai Shou, Three Hundred Poems of the Tang Dynasty, Poésie des Thang.

Le Canon des Poèmes, Les Entretiens, La Grande Étude, Le Juste Milieu, Les Trois Caractères, Le Livre des Mutations, De la Voie et la Vertu, 300 poèmes Tang, L'Art de la guerre, Trente-six stratagèmes
Bienvenue, aide, notes, introduction, table.
Index – Contact – Haut de page