唐 詩 Tang Shi – Poèmes de l'Époque des Tang
Un recueil de 320 pièces pour découvrir la poésie chinoise à son apogée. Œuvres de Li Bai, Du Fu, Wang Wei, etc. Tr. Bynner (en) et 21 d'Hervey (fr).
Tangshi VIII. 1. (263)
王 維 Wang Wei
On the Mountain Holiday Thinking of my Brothers in Shandong
All alone in a foreign land,
I am twice as homesick on this day
When brothers carry dogwood up the mountain,
Each of them a branch-and my branch missing.
Bynner 263
Tang Shi VIII. 1. (263)


Page précédente
Page suivante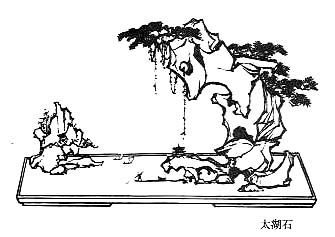 Poèmes de l'Époque des Tang – Tang Shi VIII. 1. (263) – Chinois on/off – Français/English
Alias Tang Shi San Bai Shou, Three Hundred Poems of the Tang Dynasty, Poésie des Thang.

Le Canon des Poèmes, Les Entretiens, La Grande Étude, Le Juste Milieu, Les Trois Caractères, Le Livre des Mutations, De la Voie et la Vertu, 300 poèmes Tang, L'Art de la guerre, Trente-six stratagèmes
Bienvenue, aide, notes, introduction, table.
Index – Contact – Haut de page